Full plantar orthotics laboratory on-site!
Our team is composed of three experienced orthotists-prosthetists who prepare, deliver and fit foot orthoses in shoes. The goal is to offer excellent product quality and increased comfort.
Two technicians participate in the process by performing plaster casting to ensure a better accuracy in respect to the position of the foot. Our unique orthotic techniques even allow us to lengthen children's orthotics to accommodate foot growth and evolution. In addition, we stock a wide range of orthopedic products for the foot and ankle.
Orthotic adjustment is done on site by our qualified staff.
Silicone protectors and accessories of all kinds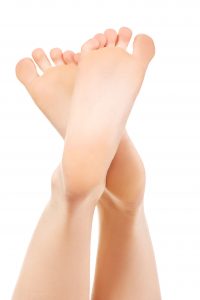 CONSULTATION AND EVALUATION
Discomfort, pain or other symptoms may motivate you to consult a podiatrist. The podiatrist will then make an assessment which will lead to a diagnosis that will determine the best way to treat your condition.