A FEW WORDS
About Us
Clinique podiatrique Simoni Therrien is your foot health specialist. Our professional services include
podiatric consultation, diagnosis, treatment and surgery, with follow-up and referrals as required, as well as
the finest foot care available.
The patient is our priority at Clinique podiatrique Simoni Therrien. Every professional at our clinic is
committed to providing a personalized response to your needs. To this end, our professionals are constantly
striving to develop their knowledge and techniques. Our equipment employs the latest technology and our
facilities embody our quality approach.
We ensure your entire satisfaction by listening to your needs and providing a complete range of professional
services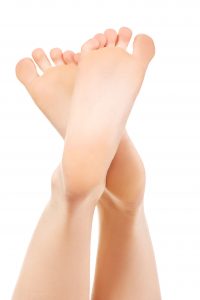 CONSULTATION AND EVALUATION
Discomfort, pain or other symptoms may lead you to consult a podiatrist, who will
conduct a thorough examination to establish a diagnosis and determine the best way to treat your condition.